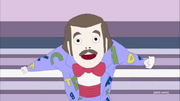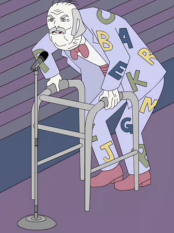 Jackie Lather is a television show host.
Biography
Edit
Lather is the host of "Kid Talent Parade", a talent show airing in 1982 as seen in "Rewind, Pause, Pay!". He then takes part in a decoy show. The end of the episode implies he's a demon.
In "Dean vs. Mayor", a newspaper article claims Lather went missing.
In "Baby Boom", a news report states Lather was abducted.
Episode Appearances
Edit